Get the Inside Scoop on the My Cadillac App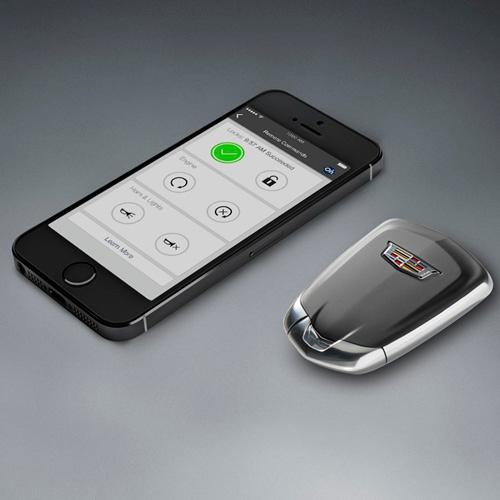 Make the Most of Your Ownership Experience with this Convenient Mobile App
Here at Ettleson Cadillac, our team is here to help you make the most of your ownership experience. Fortunately, with the My Cadillac App, doing such a thing is easier than ever before. With this convenient mobile app, you'll have the opportunity to use your smartphone to control some of your vehicle's features right from your mobile phone. From starting your vehicle's engine, to shutting it off, and even locking or unlocking your vehicle's doors, this app will be sure to enhance your entire ownership experience. Other benefits of this app include:
You can opt in to Advanced Diagnostic Alerts instead of having to go online. Advanced Diagnostic Alerts provide regular checks and updates on your vehicle's key systems.
"How Things Work" videos are available for select 2010 or newer models.
If you need Roadside Assistance, you have the ability to request it through the mobile app.
If you're an OnStar customer and have an Apple Watch, you can use remote commands via the Apple Watch, and use the "Locate Vehicle" service to tell you how to get back to your vehicle by walking, driving or mass transit.
Getting Started with the My Cadillac App
Download the My Cadillac mobile app from the Apple App Store or Google Play
Register at Cadillac Owner Center at my.cadillac.com, if you haven't already.
Log in to the app using your OnStar or Cadillac Owner Center username and password.
Need assistance? Stop by our showroom, or contact a Connection Center Specialist at 1.877.558.8352.
Interested in learning more about this convenient mobile app? Then we invite you to stop by our showroom to speak with a member of our dedicated sales team. Conveniently located in Hodgkins, IL, we look forward to welcoming you in to our showroom soon.