Welcome to Ettleson Cadillac
Superb High-Class Luxury SUVs: Take a Look at the Cadillac Escalade Side-By-Side with the Lincoln Navigator near Naperville
There's a chance you've seen large luxury SUVs cruising the streets of Chicago and you haven't been able to look away. That's no surprise when Cadillac and Lincoln have cornered the market on what it takes to be stylish and eye-catching. They pack power and practicality and wrap it up in nice-looking packages and cause your neighbors in Westmont to do a double take when you park one in your driveway. If you want a roomy ride for a large number of passengers but you don't want to sacrifice performance and capability, check out the Cadillac Escalade and the Lincoln Navigator at Ettleson Cadillac in Hodgkins.
Compare the two model options just below.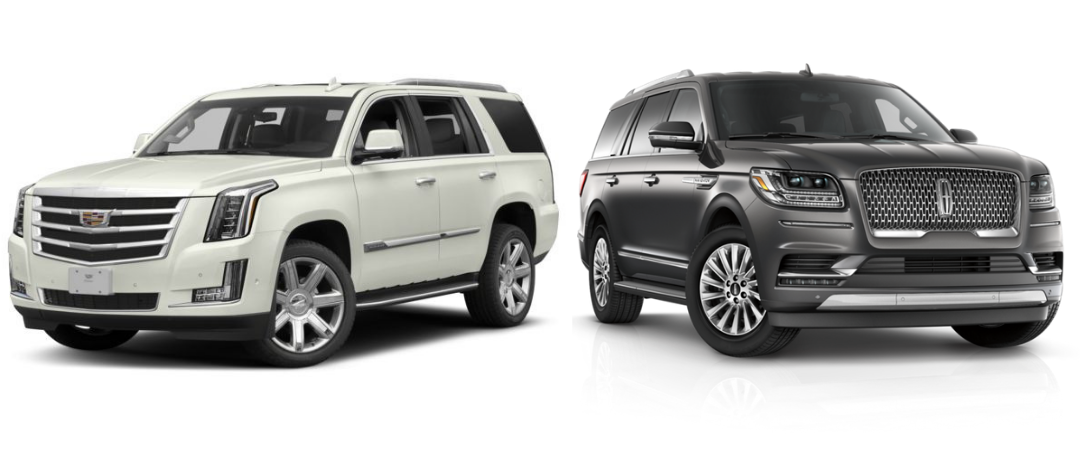 Cadillac Escalade versus Lincoln Navigator
• The Escalade comes equipped with a 6.2-liter V8 engine while the Navigator comes standard with 3.5-liter turbocharged V6
• While the Navigator offers a turbocharged V6, it has no options for a V8 engine- a common powertrain on the Cadillac Escalade
• Both are controlled by a ten-speed automatic transmission
• Both have options for four-wheel drive but come with a standard front-wheel drive
• The Lincoln model offers over 170 cubic feet of passenger space and the Cadillac SUV provides over 120 cubic feet of space. Plenty of room in either for passengers to really stretch their legs out
• Both models get over 90 cubic feet of cargo space to allow you to fit all the groceries without stacking them on each other
• The Cadillac Escalade offers a better overall safety package than the Lincoln Navigator, making features like 360 Degrees Vision standard at all levels
• Both offer premium sound systems but the Escalade packs a 16-speaker package to really immerse yourself in your favorite music while the Navigator offers only up to 14-speakers
Check Out the Cadillac Escalade at Ettleson Cadillac
At our dealership, serving the area of Joliet, you can schedule a test drive for one of these luxurious Cadillac SUVs. Contact us today and we'll be waiting by the door to put the keys in your hands and you behind the wheel. You won't be disappointed by how much you like it.